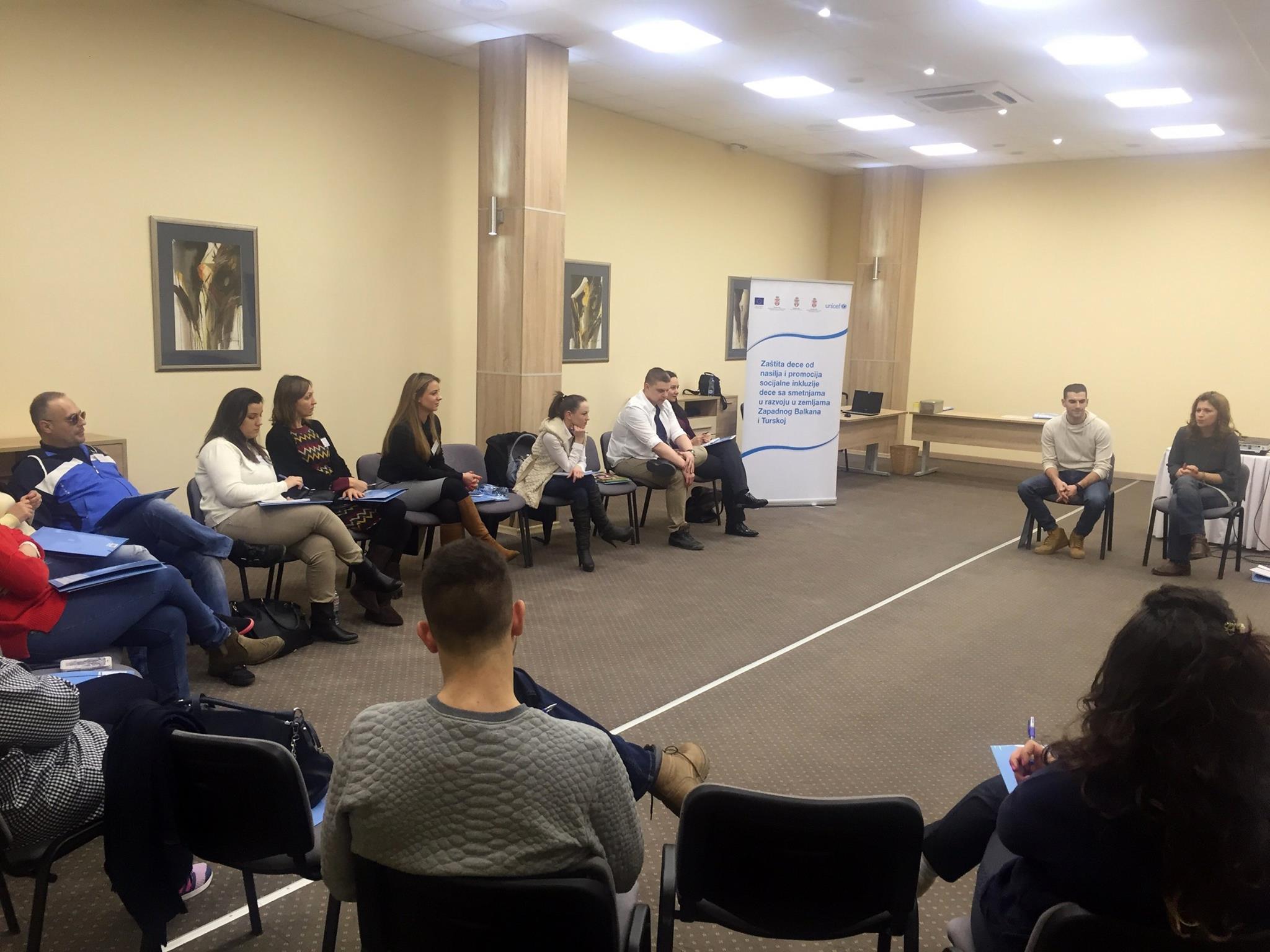 Trainers from NGO Libero held a training seminar for 20 members of MODS (Network of organizations for the children of Serbia) from 20 local communities where the campaign for the establishment of local agreements for prevention of violence against children is being implemented. The training was held in Vršac from 3 – 5 February 2017.  The main subject of this training seminar was the protection of children from neglect, violence, and abuse on the internet. 
During this three-day training, innovative and modern techniques of teaching the adults were implemented in order to encourage active participation from the members of the group. Members of MODS organizations got a chance to gain new knowledge and skills that are necessary for the understanding of concepts such as digital communication and recognition of phenomenon of online abuse, violence, and misuse of children. They also learned how to use tools created to systematically help and protect children online.
Program of the training covered following segments and themes:
 The Internet and digital communications and their specifics related to children

Types of misuse, violence, abuse and neglect of children on the Internet, and which types of online violence are most common in Serbia

 Prevention and protection of children from neglect, violence, and abuse on the Internet

Systemic support on the spot where the violence is happening – SOS Facebook app and NET Patrola
This training was conducted within the IPA II project "Protection of children from the violence and promotion of social inclusion of children with developmental disorders in countries of West Balkans and Turkey", which is implemented in cooperation with the Ministry of education, science and technological development of the Government of the Republic of Serbia and UNICEF, with the financial help from the European Union.