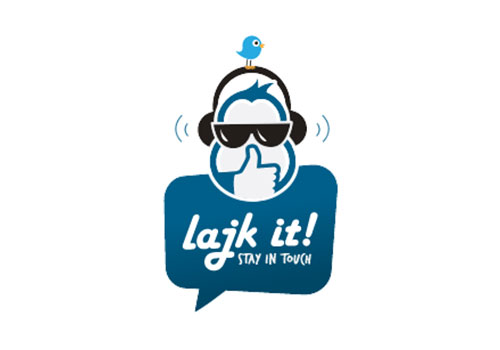 Did you know that in Serbia 27,3% of young people are covering of the total number of Internet users? In Kosovo that number is 45,62%. That means that real exchange doesn't happen at the spot when they meet but later on social networks. This is especially relevant in areas where mobility among youngsters is limited due to politically unresolved issues as it is the case of Serbia and Kosovo. When they are not able physically meet their fellows on the "other side", social networks become the place for exchange. Due to, we targeted young leaders from 6 multicultural cities in Serbia and Kosovo to promote intercultural dialogue among different ethnic and religious groups in Serbia and Kosovo by engaging young people in online activism.
Since the beginning of the project, all the "Lajk it" teams have held meetings with the corresponding regional coordinators and conducted workshops in schools and local communities. In these workshops, the members of the "Lajk it" teams train youngsters on the use of the "Lajk it" portal, aiming to help them become online activists in the field of intercultural dialogue promotion. Therefore, youngsters are encouraged to share their ideas and actively participate in the creation of content for the portal.
Approximately 6000 youngsters are expected to be involved in this phase of the project by the end of November 2015.