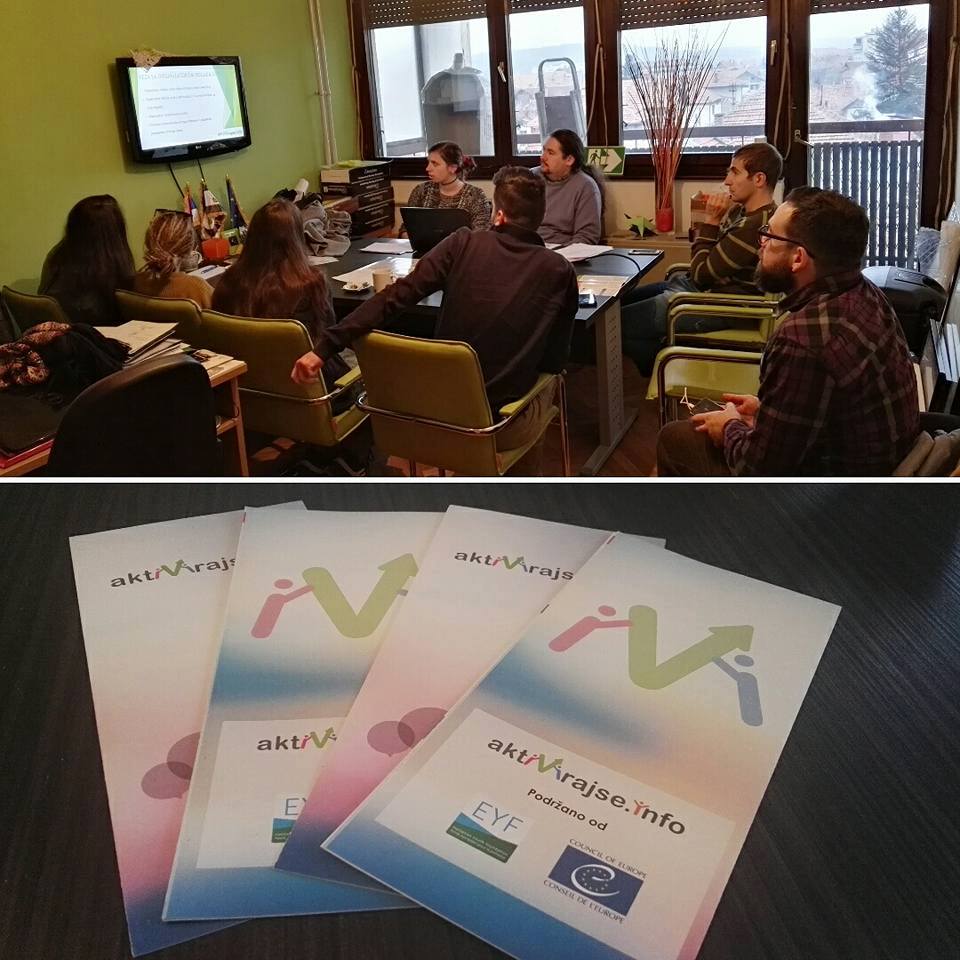 Within the project Activist Youth Service 2016 a number of info days is implemented. During these events data base aktivirajse.info was presented to many organizations working with young people, and specially high school students. This data base has a purpose to be a matchmaker between high school students and organizations working in field of their interest. More then hundred participants are now familiar with the possibilities of data base and is able to use it for meeting their target group with just one click. Be active and find out more about activism through our data base.
This project is supported by European Youth Foundation of Council of Europe.
Make a move, liberate ideas.