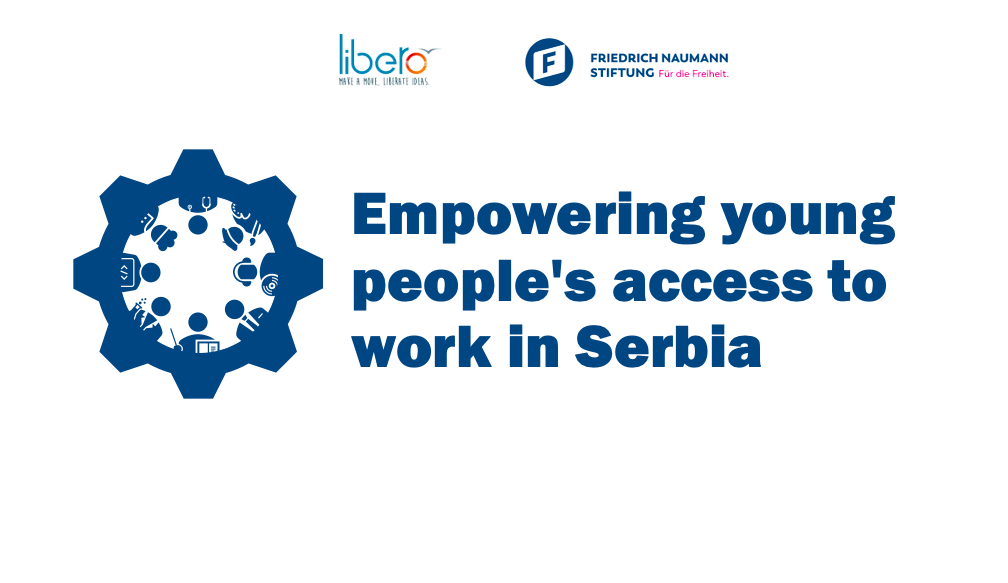 Young people in education in Serbia often face numerous obstacles in accessing the labor market and protecting their right to work. In order to analyze the current situation objectively and comprehensively, CSO Libero , with the help of the Friedrich Naumann Foundation for Freedom, conducted a survey "Youth in Education and their Access to the Work – Analysis of the Current Position of Young People in Education in the Labor Market". The goal of the research was to initiate discussion on the obstacles to the youth employment and to propose the ways in which the labor market can be better adapted to the young people's needs.
The first step of the research was the analysis of the legal and institutional framework of the employment of youth who are in education in Serbia, in order to determine which aspects of it should be improved. Then the collection and analysis of experiences and attitudes of young people in education about their position in the labor market. Over 200 students from the universities in Belgrade, Nis, Novi Sad and Kragujevac had the opportunity to present the problems that they have encounter when trying to access work during their studies. In addition to them, another 30 young people from the same cities participated in focus groups within this research. Based on the results of the research, a list of problems and possible recommendations for changing the current legislation that regulates the labor rights of students was made.
The next step of Libero's work within this project will be to conduct consultations with trade unions, students and employers' associations on the topic of improving the right to access the labor market for young people in Serbia.
You can download the research findings bellow: