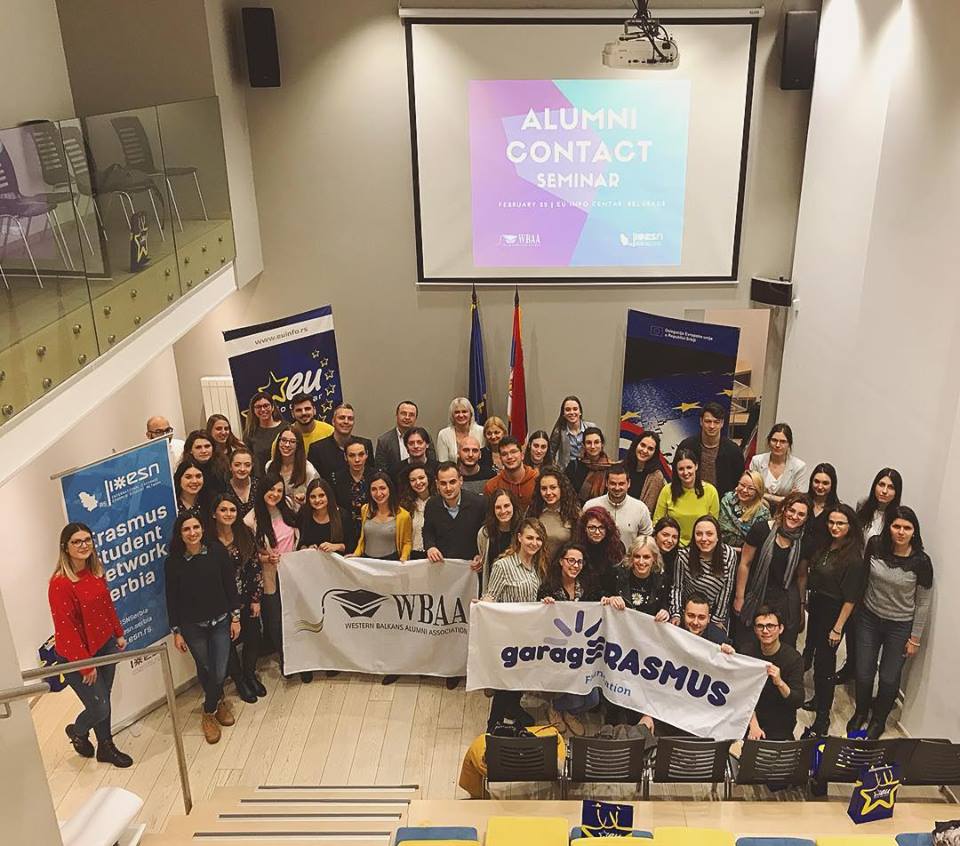 On the 22nd of February, within the EU Info Center in Belgrade, a representative of Libero attended the Alumni Contact Seminar organised by ESN (Erasmus Student Network) and WBAA (Western Balkan Alumni Association).
Throughout the event, the participants had an opportunity to listen to speakers coming from organisations of ESN, the Tempus foundation and WBAA. Those sessions revolved around promoting international student exchanges, as well as the opportunities they provide for individuals or organisations coming from Serbia.
Afterwards, a panel discussion was held with young people that volunteered to share their own experiences with youth exchanges.
The closing session had a special international guest, Carlo Bitteto, coming from the GaragErasmus Foundation. In a dynamic session, he presented the "Laissez – Passer" project and for the first time ever, students from Serbia will be included in it. The "Laissez – Passer" project provides an overall message in favour of European and international mobility, while providing a new chance for developing young Europeans through mobility and work experiences around the European continent.